A backpack drive drew more than 280 people to an Atwater event on Sunday.
Koch D. Inc, a non-profit organization, held a backpack drive at Pereira Development on Beluga Ct.
Before entering the event, everyone was encouraged to write their signature on a white board. The white board (pictured) will be auctioned off. The money will go towards future events.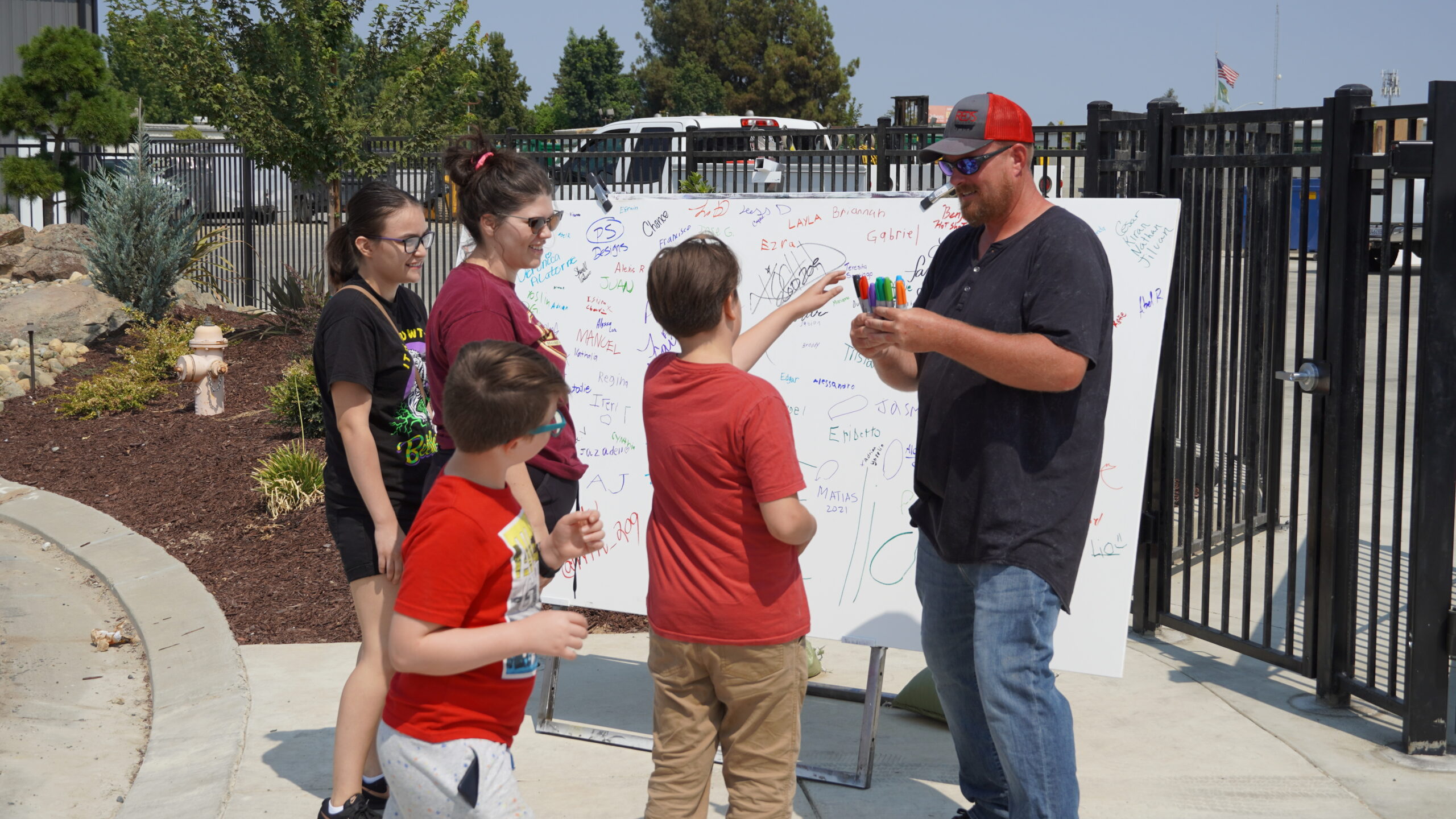 Once entering, children were able to choose which backpack they wanted. 
There was also local businesses: Pereira Development (home renovations), RedsGalleria (artist), The Covenant (barber shop), PS Designs I Signs & Apparel (signs & banner service),(Captured Box (photo booth), PPPR Rentals (which provided tacos and Aaguas frescas for a dollar).
Scott Pereira, a contributor to Koch D, Inc, told Merced Daily he hope the next event brings more people out. He says small businesses are more than welcome to contact him for future events at 209-777-9325 or Koch D at 209-635-8099.
The next event will be in October.
Links:
https://www.instagram.com/coach_d209/
https://www.instagram.com/pereiradevelopment/
https://www.instagram.com/reds.galleria/
https://www.instagram.com/psdesigns.biz/
https://www.instagram.com/the_covenant20/
https://www.instagram.com/_captured_box_/
https://www.instagram.com/pppr_209/
Donations for future events_https://kochd209.com