Merced County reported 81 recoveries, 62 active cases, and 3 deaths this evening.
For the first time, Merced leads Los Banos for the most COVID-19 cases, as shown in graph.
There are a total of 146 confirmed cases since March 22, 2020.
A total 2,523 tests have been performed in Merced County: 2,232 negatives, 146 positives, and 147 still pending.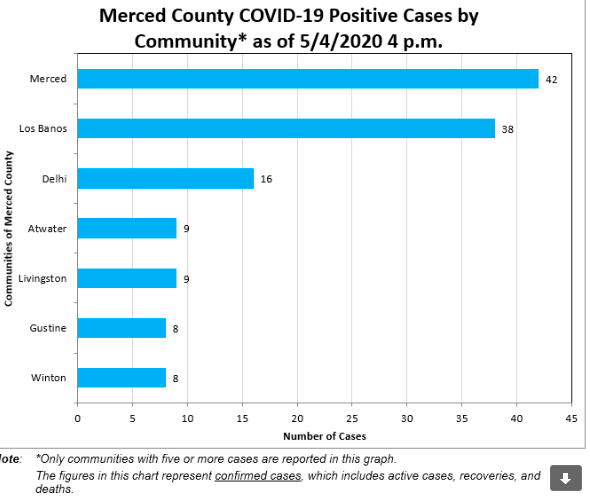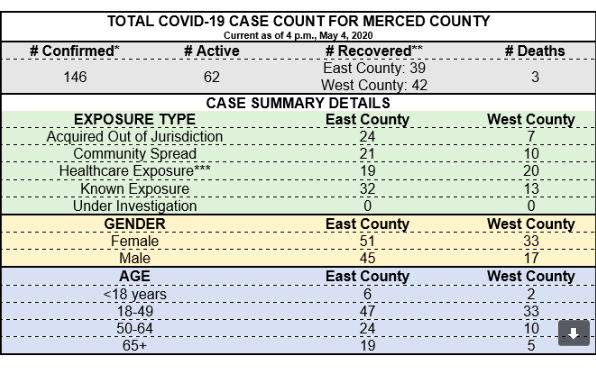 *Only communities with five or more cases are show in the graph.