One person was killed in a traffic collision on Cooper Avenue and Ashby Road, according to the California Highway Patrol.
CHP responded to Ashby Road and Cooper Avenue for a two vehicle traffic collision at 12:40 p.m.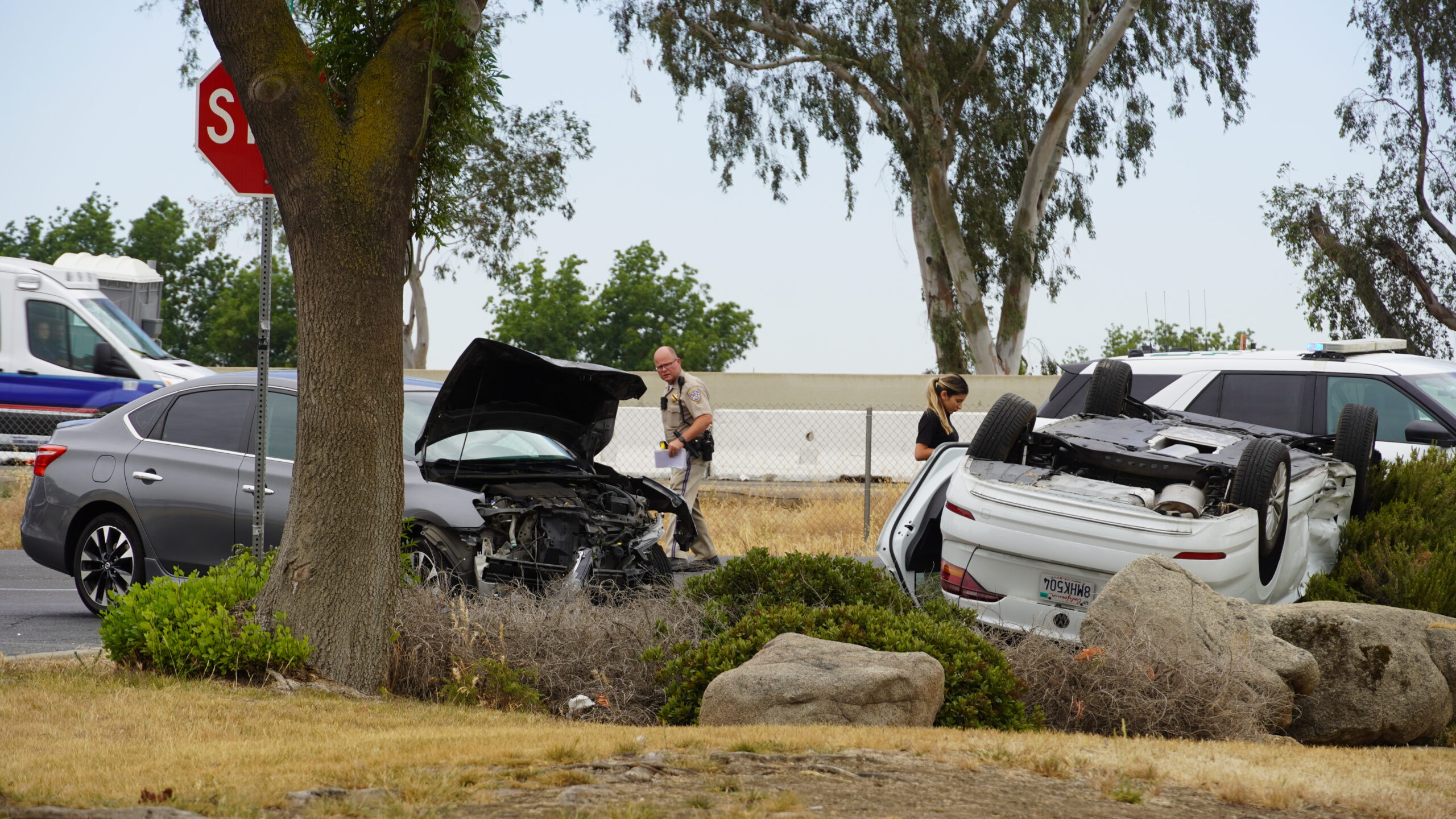 The investigation determined an 85-year-old male driver was driving south on Cooper Avenue, while the 85-year-old was at a stop at the stop sign, a 21-year-old female was traveling westbound on Ashby at an unknown rate of speed. The 21-year-old then attempted to make a right turn onto Cooper Avenue, which she failed to negotiate the turn, and collided with the white Volkswagen, causing it to overturn, according to California Highway Patrol Officer Mark Frost.
The right front passenger of the Volkswagen sustained fatal injuries, according to Frost.
Two other people were transported to a local hospital with minor injuries, according to CHP.
Drugs nor alcohol are NOT believed to be a factor in the collision.