Merced City Fire Department responded to a structure fire at the 1900 block of Shadowbrook Dr in Merced at 12:30 p.m.
According to Battalion Chief Mickey Brunelli, when the first fire engine arrived on the scene, fire crews saw smoke coming from one of the units of the complex.
Upon closer inspection, firefighters noticed that the back wall of the building was on fire, and the fire spread to the attic.
Shortly after, there was a request for more resources.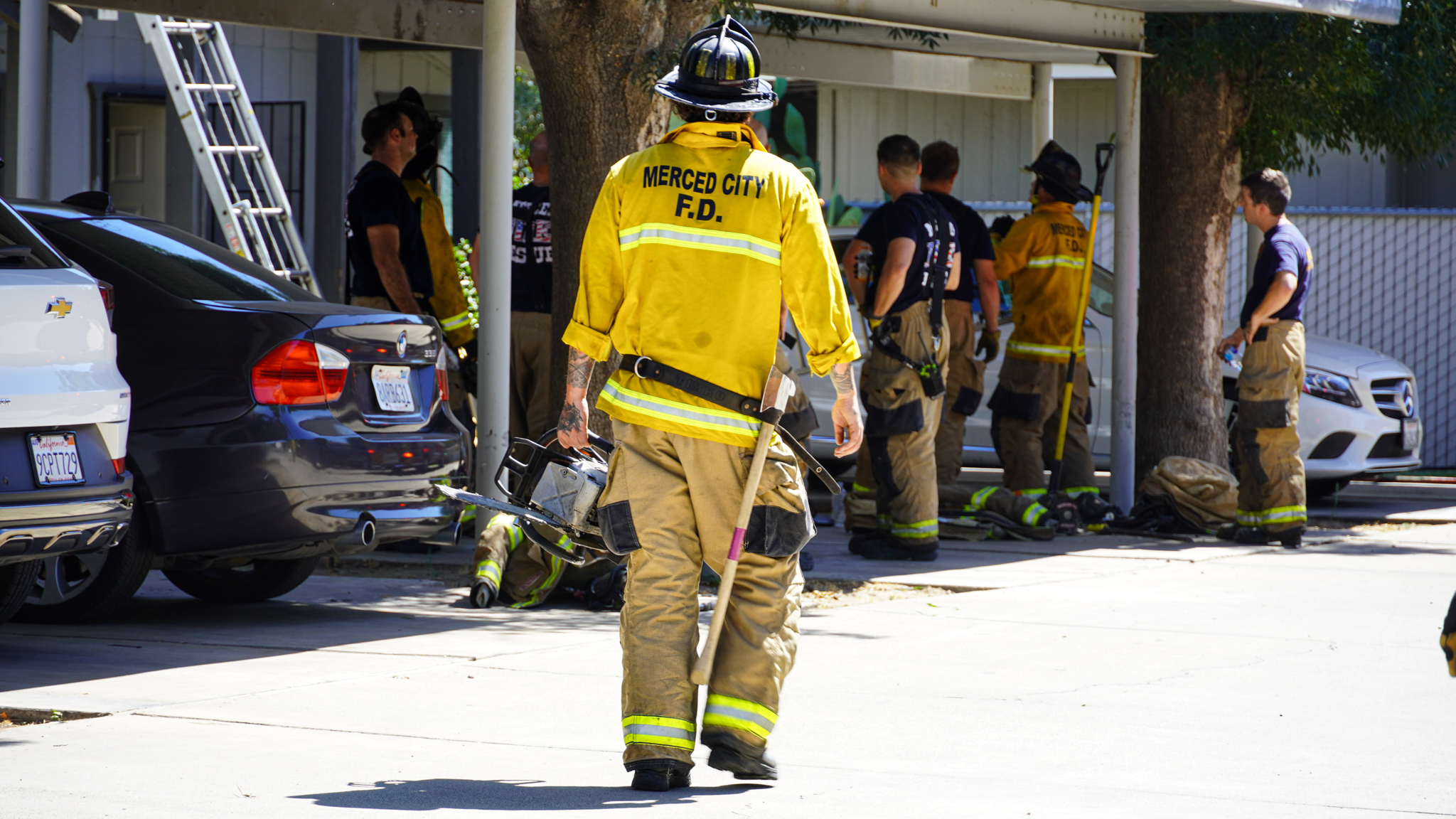 Firefighters were able to gain entry to the apartment and found an active fire in the attic.
Firefighters aggressively attacked the fire, preventing it from spreading to other units.
There were no reported injuries.
The cause of the fire is currently under investigation.