A Modesto man was airlifted after his vehicle was pinned between two big rigs, CHP say.
CHP responded to a traffic collision on southbound 99 near Atwater Boulvard for a vehicle pinned under a big rig at 7:50 a.m.
According to an initial investigation, a big rig came to a stop, due to traffic being stopped ahead. The man that was injured, driving a 2005 Mercedes, was also stopped behind the first big rig. Meanwhile, a second big rig was coming directly behind the Mercedes at an unknown speed. The driver of that big rig did not see traffic stopped ahead, crashing into the back of the Mercedes, CHP say.
The Mercedes was pinned between the two big rigs.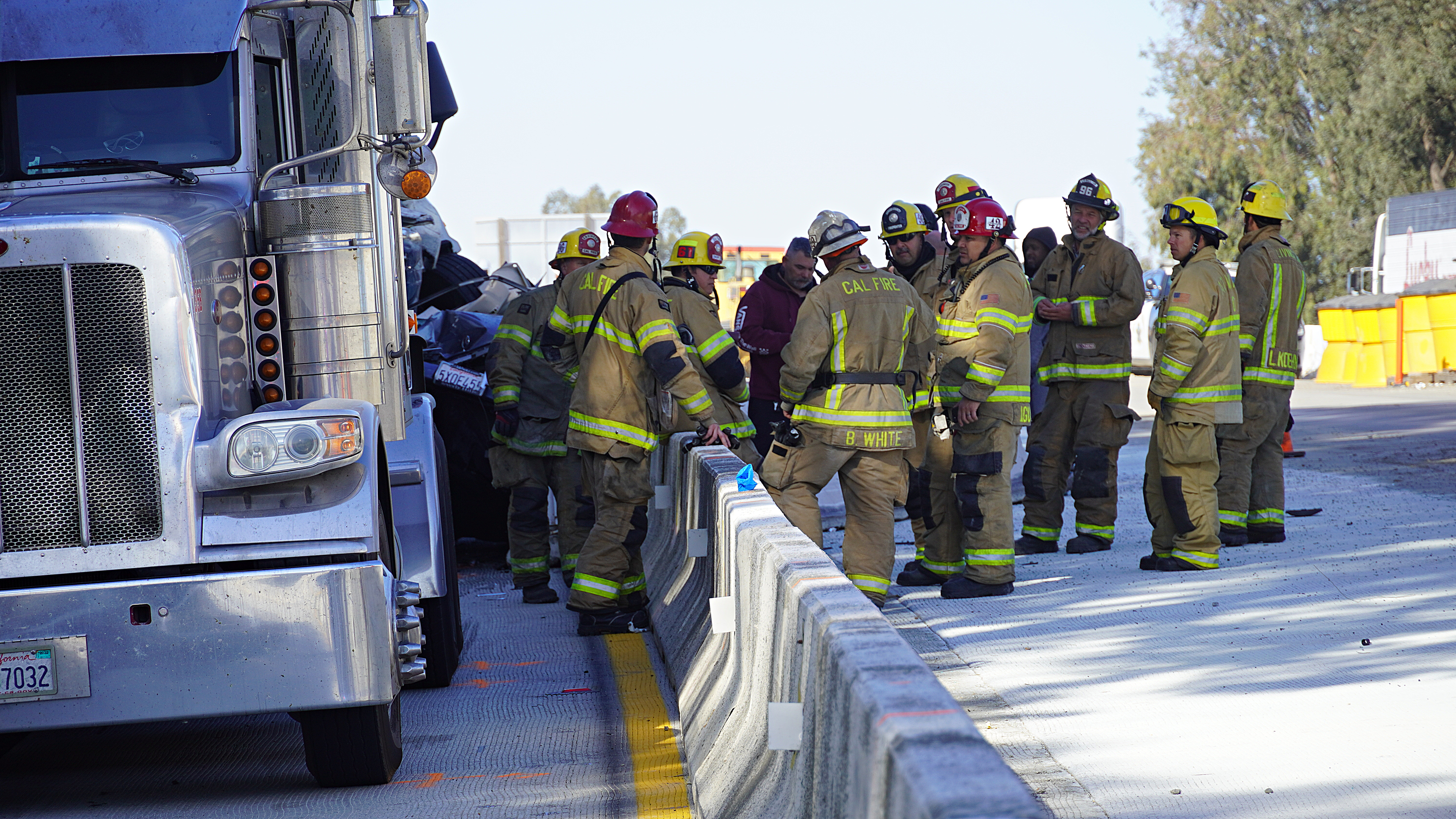 The driver of the Mercedes was extracted from the vehicle 40 minutes later, according to California Highway Patrol Officer Eric Zuniga.
He was then airlifted near the Merced CHP office.
No drugs or alcohol appear to be a factor, according to Zuniga.