Earlier this month, a new food truck opened up at the Tarmac.
Alexandros Tsaboukos grew up in the restaurant business. His mother took orders, and he bussed tables while his father worked as a chef at their family-owned restaurant.
After helping and assisting several start-up restaurants in San Jose, Tsaboukos decided to open his own business, The Mad Greek BBQ, in Atwater.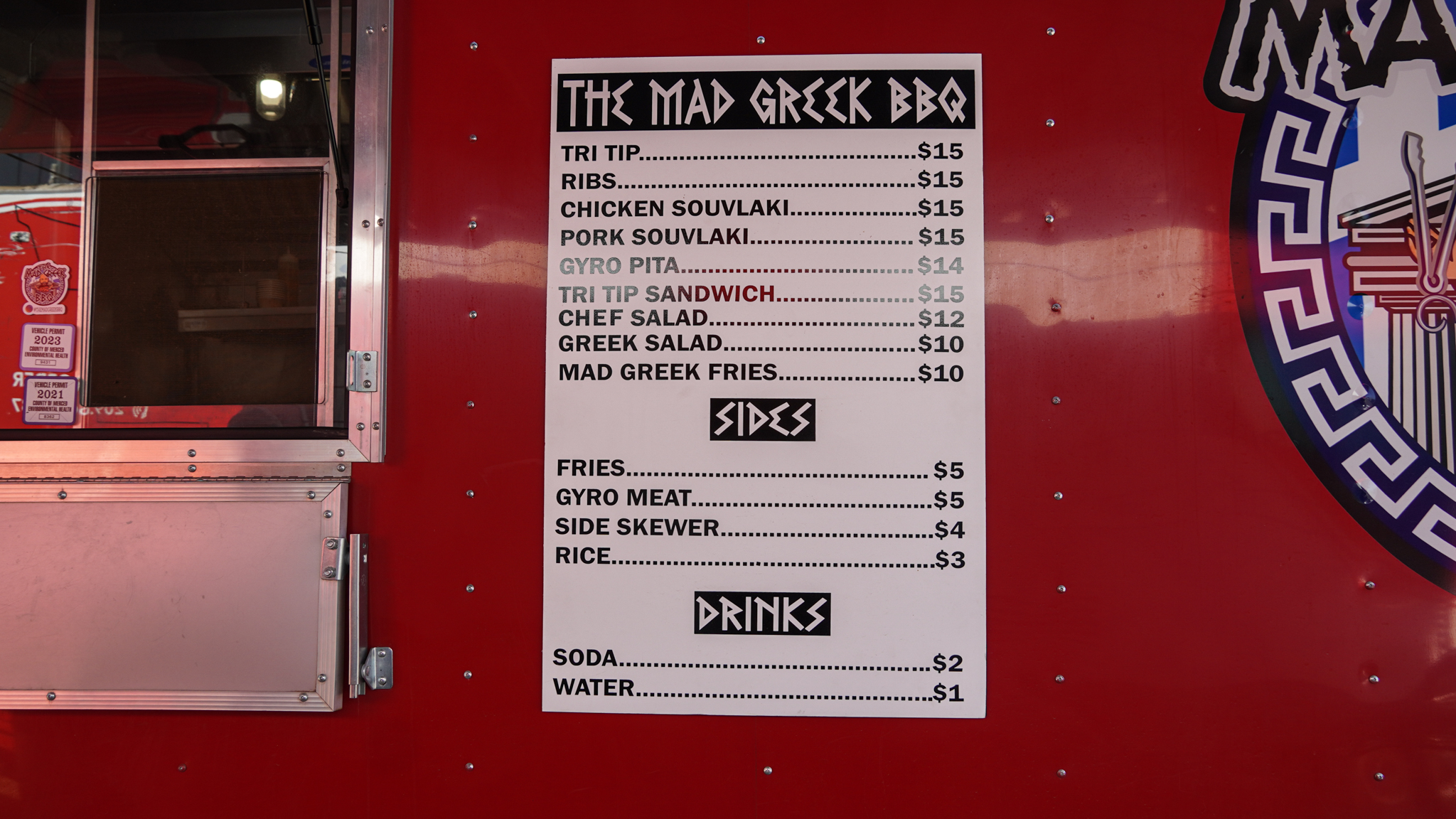 Tsaboukos describes his food as BBQ with a Greek twist.
The Mad Greek BBQ is open from Tuesday through Saturday from 11:30 a.m. until they sell out.